ABOUT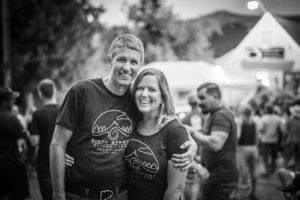 Thank you for choosing Sixth Street Bistro for your meal!  We feel fortunate to live, work and play in the beautiful Columbia River Gorge.  We believe that good food and friendly, personable service makes for a great dining experience.  Our food is made from scratch in house and that's what makes it so tasty!  We are thrilled to share our love for delicious, local food with you.
Our focus at Sixth Street Bistro is on local and sustainable purchasing.  We know it takes many hands to create a healthy and  sustainable future.  Much of the food at Sixth Street Bistro is grown here in the Columbia Gorge or greater Pacific Northwest.  We also serve, as much as possible, ingredients that are naturally raised and organic.  We are very grateful for the local farmers, rangers, foragers and producers who bring us fresh and healthy ingredients.
Our wine list is driven by flavors from the Pacific Northwest, with many selections from local Columbia Gorge wine producers.  Enjoy our twelve taps, which represent some of the best Oregon and Washington beer and cider.
Meet some of our purveyors:
Carlton Farms Carlton, OR naturally raised pork
Cascade Farms Pacific Northwest naturally raised beef
Draper Valley Northwest free range chicken
Foragers local Pacific Northwest wild mushrooms
Gorge Grown Food Network Hood River, OR promoting local farmers and food producers
Hood River Organic Mt. Hood, OR Tilth Certified mushrooms
One Breath Beaverage Craft-brewed kombucha and kefir water from Hood River
Oregon Growers & Shippers Hood River, OR farm direct specialty foods
Mt. Shadow Natural Meats Dufur, OR meats raised without antibiotics or hormones
Provvista Specialty Foods Portland, OR importer of artisan and small batch producers
Zion Farm The Dalles, OR Tilth Certified organic greens